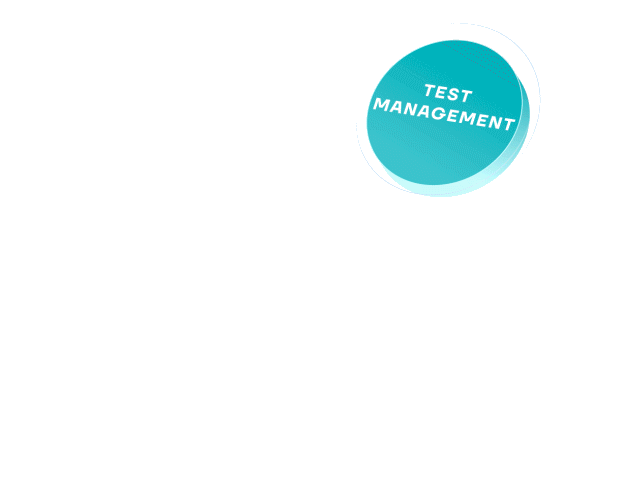 Cognitive Test Automation
Agile Test Design - Broader Test Automation
Accelerated development cycles and adoption of agile approaches are forcing test & QA teams to explore other routes in their quest for improvement.
​
With visual and cognitive test design and implementation solutions, Smartesting puts agility at the heart of testing practices and provides the engine for an end-to-end automated test production chain.
​
LIVRE BLANC
"Défis et Perspectives du test logiciel en 2022"
Agility now concerns also the business challenges of companies. This evolution impacts the role of the testers who must continue their transformation into agile partners and also assume the responsibility of steering the quality engineering activities. This transformation is not trivial and raises many challenges.

To help you meet these challenges, we have brought together two experts from the industry who have put together their analyses and experiences in a White Paper (in French - German version coming soon).
Françoise BARBEAU
Head Practice Testing OPEN
Bruno LEGEARD
CFTL et Chief Strategist SMARTESTING
Automating ENTIRELY
your testing process
Significant efficiency gains at your fingertips by automating test design and implementation.
YEST Team : the testers' IDE
Visual design of manual and automated tests: the most relevant tests developed with 2-digit productivity gains.
YEST Enterprise: engine for agile transformation
With its app 'YEST for Jira': all the ingredients of ATDD, plus the visual common language!
Implementing

ATDD
with live docs
Continuous collaboration, 3 amigos, common language, live docs... ATDD mastered end-to-end and integrated with Jira.
Capturing business knowledge for better testing
From visual representations to tests and from tests to visual representations
Leverage advanced AI testing now!
Hierarchical clustering to analyze a manual test repository, analysis of execution traces by deep learning and prioritization of tests by learning
Build a productive tool chain, manage the test life cycle, maintain traceability links, ensure collaboration...
SERVICE CENTERS
IT SERVICE CORP.
QA TEAMS
INFORMATION SYSTEM
Schedule a presentation
and / or a demo
Head Office and R&D Center
18 rue Alain Savary - 25000 Besancon, France
+33 (0) 3 81 250 906